Situation
Tyne Pressure Testing has completed testing on an all-electric work-class manipulator arm for world leader in electric underwater robotics, Saab Seaeye.
The manipulator arm is incorporated onto the design of an unmanned, underwater vehicle used to complete various subsea activities. Pressure testing was required to validate the design and functionality of the manipulator at varying water depths.
Three engineers from Saab Seaeye visited the Tyne Pressure Testing facility to witness the completion of the tests and provide their team with regular updates.
Approach
The manipulator was pressure tested at various stages down to water depths of 4,000m. The testing took pace in hyperbaric chamber TPT 5, one of the largest chambers in the world, on a three metre long test frame weighing approximately two tons. The test frame acted as a suitable base to support the manipulator and included an ROV panel in order to carry out full functional tests involving typical manipulator operations, within the chamber.
Customised penetrations were manufactured to accommodate the power, control, data and video cables connected to the manipulator. The cables passed through the hyperbaric chamber and connected to the control monitoring equipment outside of the chamber.
Result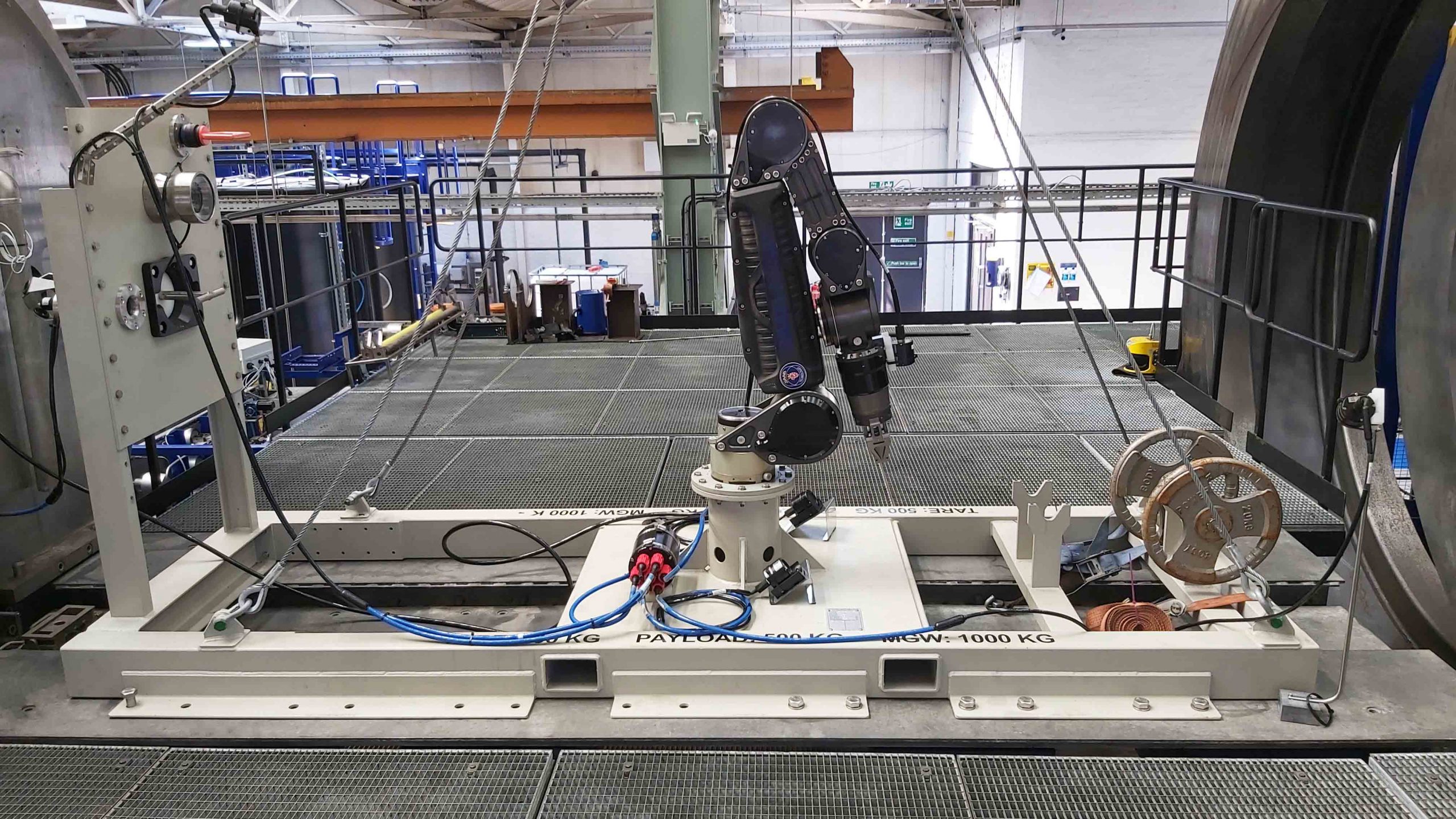 The pressure test investigations showed that the manipulator arm was fully operational at various water depths. The Saab Seaeye team reported that they will use the result as part of their validation process and to further enhance the performance of the product.
Tyne Pressure Testing communicated regularly with the client prior to the testing to answer any queries and ensure all of the equipment arrived on site.
"The implementation of the project went well due to forward planning and our communication with Saab Seaeye to ensure all of the equipment arrived without any issues. This was a very interesting project for us to be involved with, the team did a great job before and throughout the testing." – Paul Smith, CEO at Tyne Pressure Testing