Tyne Pressure Testing is a pressure testing and assembly facility located in the North East of England.
Established in 2018, our facility offers specialist pressure testing equipment and dedicated assembly space to meet the most stringent client requirements. We work within sectors such as defence, subsea, civil nuclear, oil and gas, petro-chemical, renewables and exploration to verify that components are fit for purpose and can operate safely at the pressures, or within the extreme environments, which they are intended for.
Our 3,600 square metre facility houses a range of specialist pressure testing equipment including; nine hyperbaric chambers, environmental testing bays and a conventional testing bay, as well as a large scale complex assembly area.
Our nine chamber offering includes a six million pound investment into one of the largest commercially available hyperbaric chambers in the world. We can test up to 1,500 Bar/21,755 psi in our diverse range of chambers measuring in diameters from 0.9m to 2.5m, lengths from 0.8m to 6.75m. Our suite of chambers allow testing down to depths of 1,000m to 15,000m depending on our client's requirements. Our innovative pressure testing equipment can test anything from a subsea diver's wrist watch to a naval submarine.
Tyne Pressure Testing is a joint venture between global engineering group based within the region, British Engines and Newcastle University, pioneering the link between industry and academia.
In addition to the knowledge and expertise of our engineering professionals, our clients benefit from access to readily available research from one of the UK's leading learning institutes, Newcastle University.

Facilities on-site
Typically clients opt for an all-encompassing, fully project managed testing service, provided by our in-house engineering team. Our pressure testing facilities are also available for hire. This allows our clients to conduct independent testing. Get in touch with one of our experts to discuss hiring our pressure testing facilities to carry out independent product testing.
Client facilities
Our clients travel across the globe to utilise our pressure testing services and hyperbaric testing equipment. Therefore, we aim to support your connectivity in anyway that we can in order to provide a comfortable working environment whilst overseeing product testing.
Clients benefit from complimentary use of our:
Dedicated client offices
Break-out area
Wi-fi
Conferencing facilities
We're qualified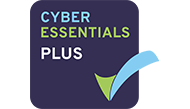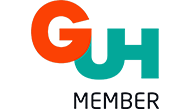 Hyperbaric Chambers
Our facility offers nine hyperbaric testing chambers ranging in size and pressure capability including the world's largest, commercially available hyperbaric chamber which can simulate water depths down to 4,500 metres.
Explore the chambers